Bright Lime Green Lundberg Sea Glass Tidal Treasure Necklace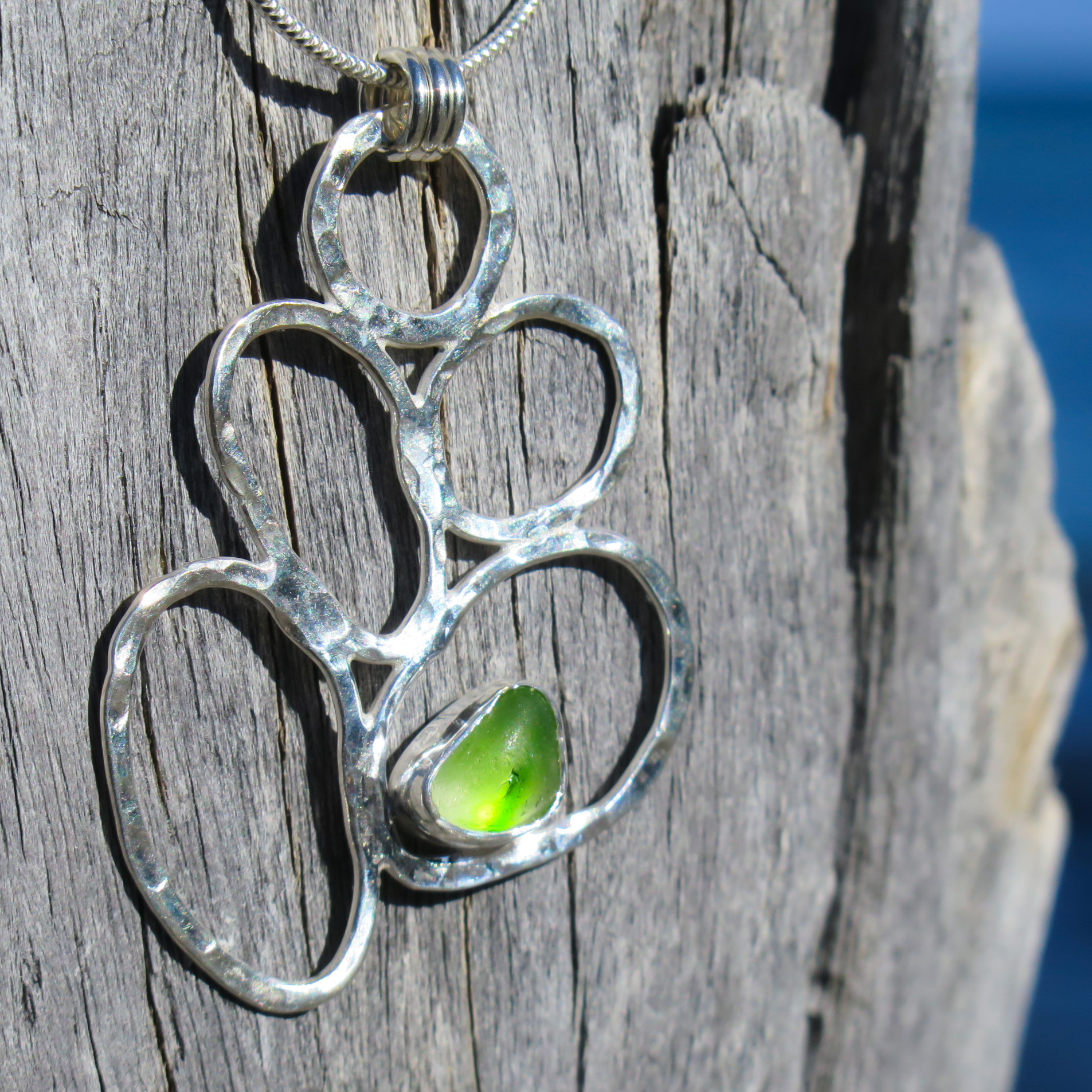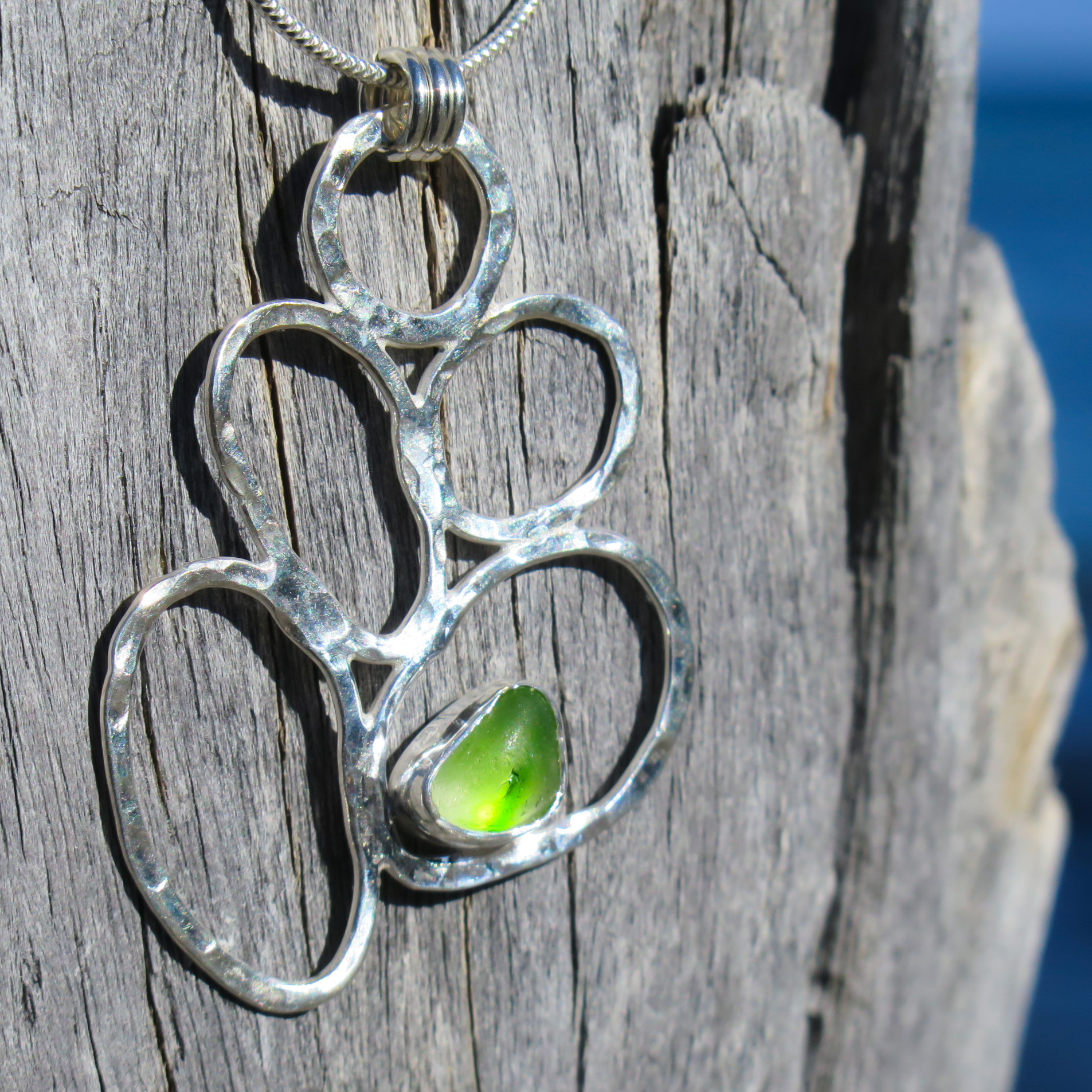 Bright Lime Green Lundberg Sea Glass Tidal Treasure Necklace
From my Tidal Treasures series, each necklace evokes the feeling of beachcombing...searching through stones along the shore, then finding that elusive sea glass treasure, perfectly tucked in with the cobble. I absolutely love these and each one is unique, crafted by me from sterling silver and genuine, beachcombed sea glass. They are the perfect piece for the treasured person in your life.
Fabulous Lundberg Glass Studio sea glass, collected in Davenport, California. This amazing art glass has tumbled in the Pacific Ocean for the last 45 years and is a truly rare treasure! Bright lime and grass green striped sea glass that radiates happiness.
Set in sterling and fine silver with genuine sea glass, the Tidal Treasure necklaces make a beautiful statement while still maintaining a modern, clean feel. Each comes with an Italian-made sterling silver rope chain (chain length adjusts from 20" to as short as you would like!)
Each piece of Sea and Sky Studio jewelry is made using genuine surf-tumbled sea glass and is created using solid gold and silver by me, by hand, in my studio. Each piece is a true labor of love. I have done my best to carefully photograph each piece show its true color, but please allow for some shift as sea glass reflects what is around it as well as color shifts due to monitor differences. Thank you for considering my work for your collection!