Brilliant Electric Blue Italian Sea Glass Ring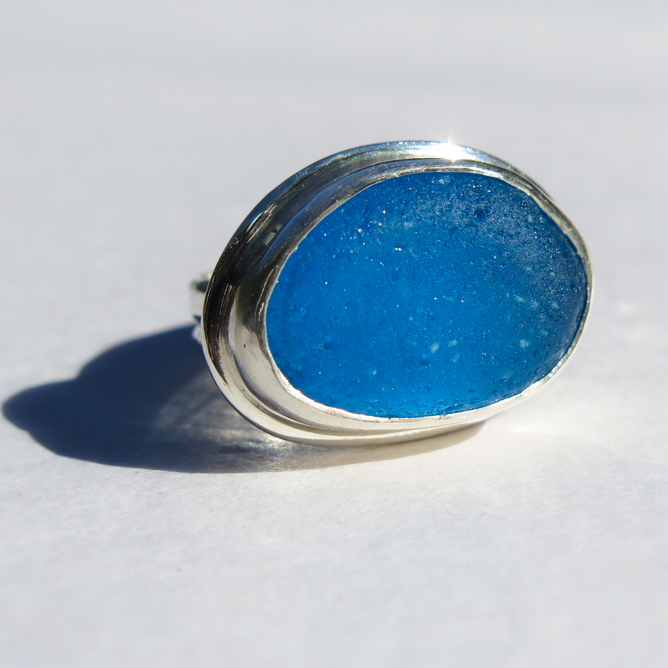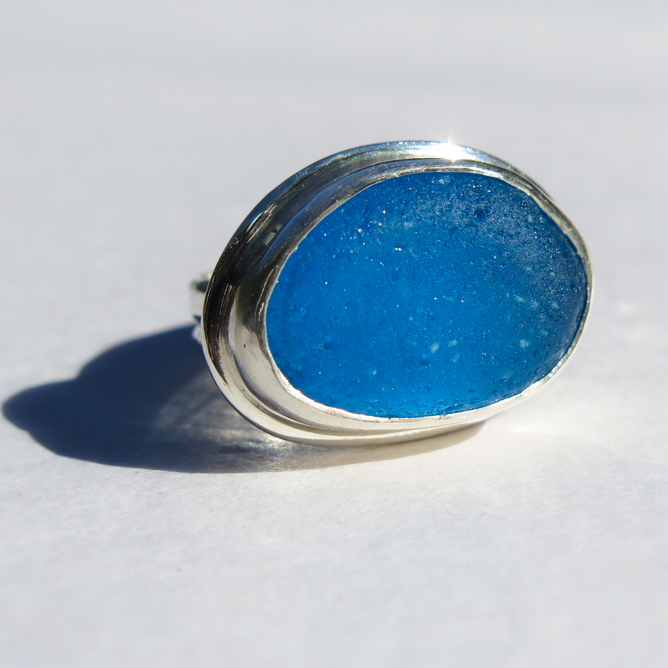 sold out
Brilliant Electric Blue Italian Sea Glass Ring
As bright blue as the gorgeous waters of the Mediterranean Sea where it was found! This piece is truly unique as it's not quite opaque and not quite transparent; a lovely mix of the two giving it both depth and luminosity. Found on the shores of the Italian Island of Sicily, this piece has been tumbling in the surf for decades.
Set in fine (pure) and solid sterling silver by me, this piece is set on a lovely double strand hammered band ring and is super comfortable to wear. It is a size 6 ½ and can be enlarged to a 7 ½ upon request. Please leave a comment in the checkout process if you would like this ring enlarged.
Each piece of Sea and Sky Studio jewelry is made using genuine surf-tumbled sea glass and is created using solid gold and silver by me, by hand, in my studio. Each piece is a true labor of love. I have done my best to carefully photograph each piece show its true color, but please allow for some shift as sea glass reflects what is around it as well as color shifts due to monitor differences. Thank you for considering my work for your collection!